Cuisine
盛田ファーム の野菜を使った料理
(cooked by chef Inoue Yuta)
Cuisine using Vegetables from Morita Farm.
(cooked by chef Inoue Yuta)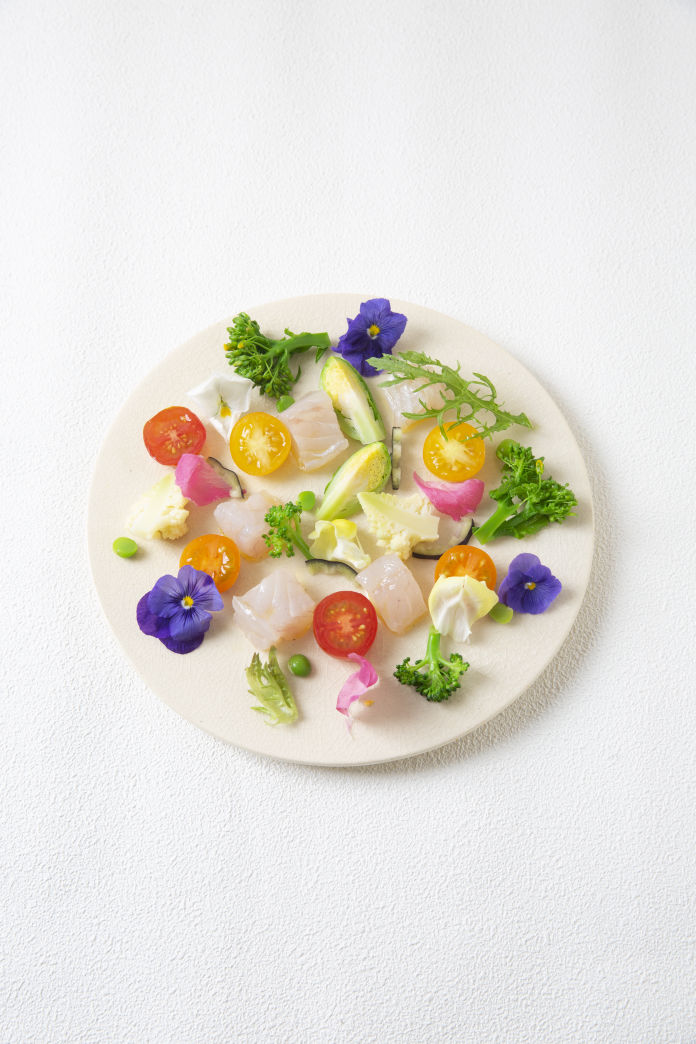 ヒラメ麹〆
カルパッチョと小さな鎌倉野菜
Carpaccio of Flounder cured with Koji with mini-Kamakura Vegetables.
(*Koji is Japanese "national fungus" widely used for fermentation)
盛田ファームの野菜は力強さ!
塩をいれずに茹で、生野菜にも味付けしません。野菜本来の旨味や甘味がしっかりあり、主役のヒラメが脇役になってしまうくらい存在感が抜群です。ツマ(大根の千切り)の代わりにお野菜をつけてます。
The Vegetables from Morita Farm are so tasty, no seasoning is required.
The natural taste of the vegetables are extraordinary.
The dish is served with vegetables instead of shredded radish.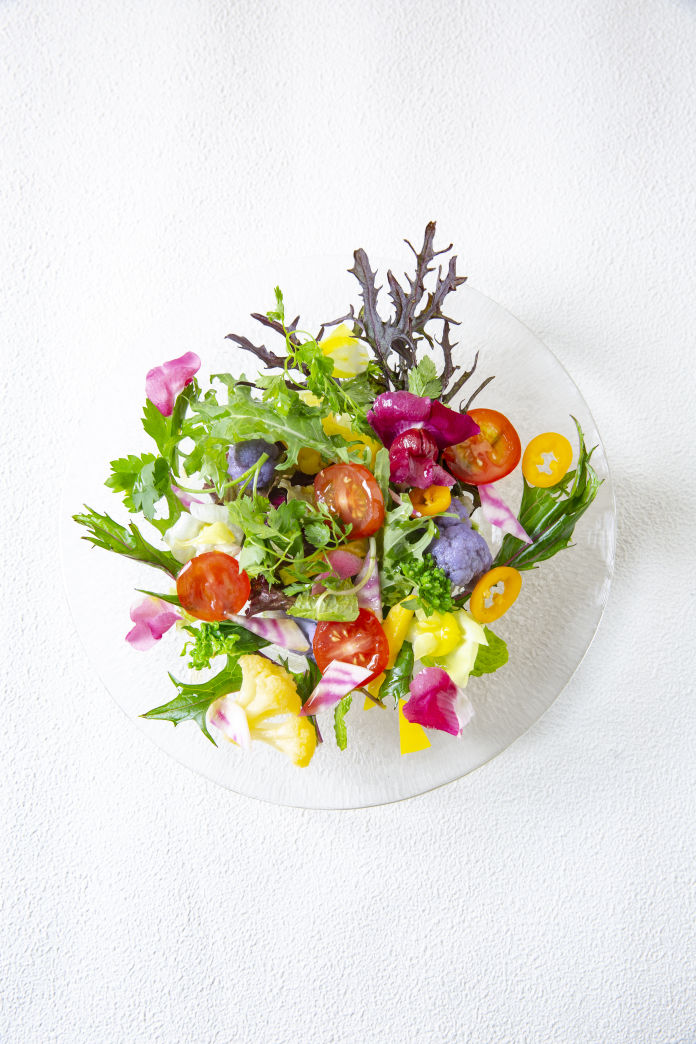 盛田ファームからの贈り物
トリュフ風味のMISOだまりソース
A gift from Morita Farm
Miso-tamari sauce with truffle flavor.
盛田ファームの葉物は瑞々しく、お客様にも強気でいける野菜です。私の飲食店仲間も、料理人として感動しています。茹でた野菜は彩りが華やかで、花を生けるように盛り付けしています。
Morita Farm's leaf vegetables are very fresh and juicy. We always recommend them to our customers.
Friends among the chef are impressed by the quality of the vegetables.
Freshly boiled vegetables are arranged like flowers to bring out the best of the gorgeous colors.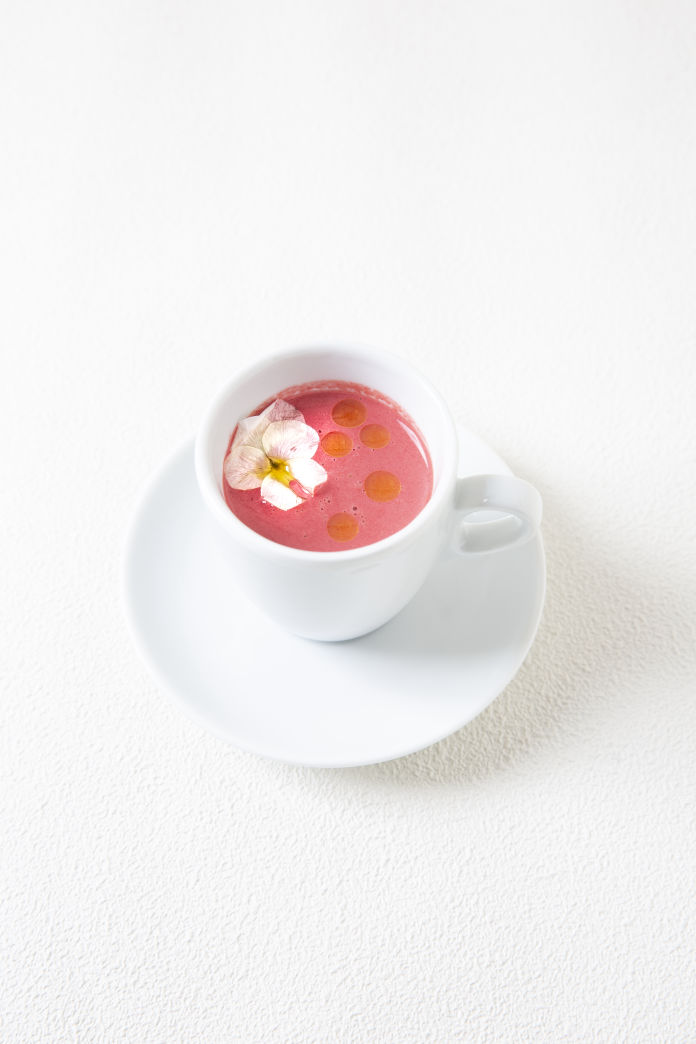 ビーツのMISOポタージュ
Potage soup with beetroot and miso.
盛田ファームが栽培する代表作のビーツをよりたくさんの方に味わって頂くためにスープにしました。ビーツ本来の甘さとMISOの組み合わせで最高の味に仕上がっています。うちのお店に来るお子様たちにも大人気で、子供さんが好む野菜を作れるのは素晴らしいことだと思います。
The soup is made for many people to enjoy the tasty beetroot from Morita Farm.
Enjoy the harmony of sweet beetroot and miso of our excellent soup.
The soup is very popular among children.We are grateful to Morita Farm for producing vegetables that children love.